您可以选择定制不同外壳材料和颜色、不同电池功率和容量的便携式发电站,并采用适合您市场的独特包装。
电池、结构、电路、逆变器、软件、安全、管理、控制系统、快充、BMS、UPS、EPS...
简要技术细节:
– 电池保护电路模块 (PCM)
– 电池电源模块管理系统(BMS 模块)
– URAT、Canbus、Smbus 通信解决方案
– 逆变器模块
– 保护电路板 (PCB)
– 外观结构设计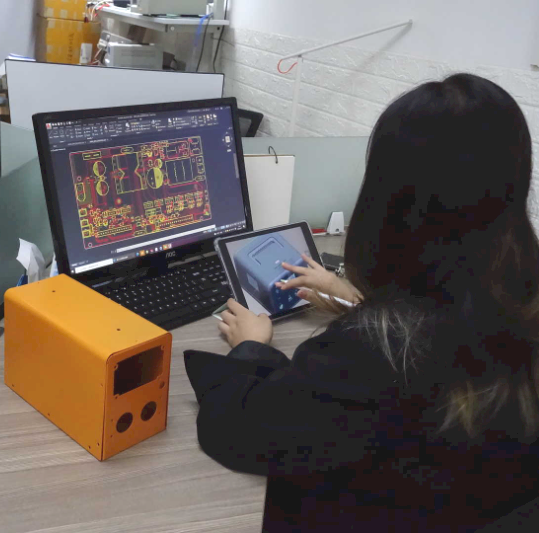 CAD结构设计
外观渲染
CNC壳料加工
PCB电路功能逻辑设计
Draw the PCB circuit principle board
CAD structural design
Appearance rendering
CNC machining shell
品质检测
物流发货
The Manufacturing Execution System overall analysis of production, control quality predefined standard production process, inspection standards to ensure that the production and manufacturing of products in strict accordance with the standard implementation.
Each product has to pass the lab test program. The important items include capacity test, internal resistance test, temperature test, multiplier test, short circuit protection, overcharge protection, over discharge protection, extrusion test, free drop test and heavy impact.
We have 8 assembly lines, 1 welding line, 1 front-end processing line, 1 finished product packaging line, production lines equipped with BMS test equipment, semi-finished product tester, air tightness tester, ultrasonic, dispensing machine, sorting machine, etc.